The basis for my design experience began in college where the interior architecture department was an integral part of the architecture and the landscape architecture departments. Here I learned the benefits of considering the whole, from the outdoor space to the architecture to the interior spaces and details.
After graduating, I worked in the San Francisco area for ten years in architecture and interior design firms. My main focus at that time was office design and space planning, which is still a portion of my business.
In 1990, my husband and I moved back up to the northwest, to Snohomish, Washington, where we bought a 1917 farmhouse and began our adventure of creating a home. We raised two wonderful children and our home changed as our needs changed.
I have been helping other people and families in the design of their homes for years now. I would love to help you with yours!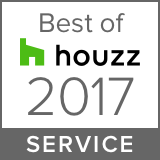 Education
University of Oregon
Bachelor of Interior Architecture
5 year professional degree